Hepatitis C Virus Releasing Viral RNA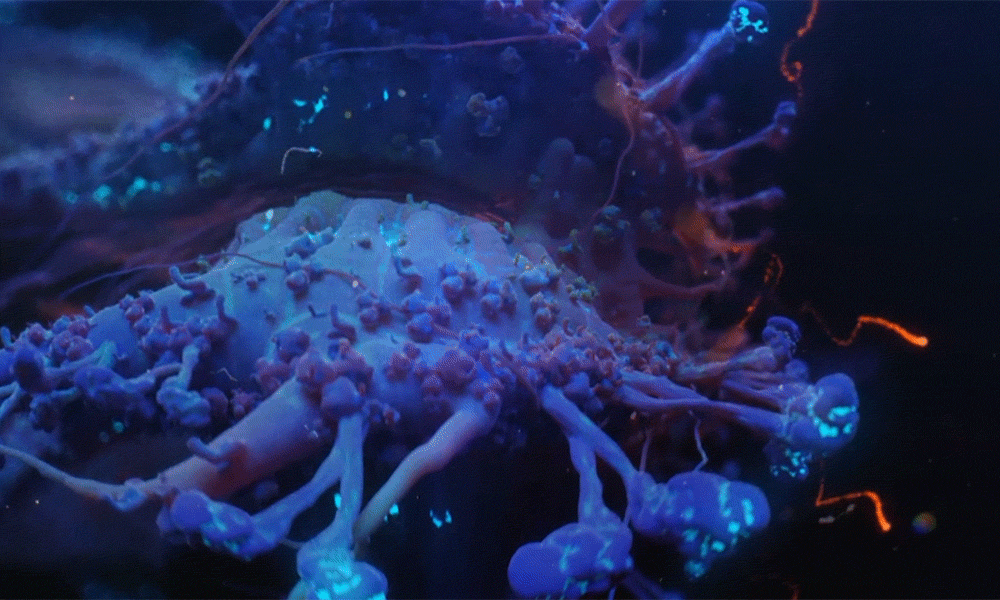 The video was intended to capture attention, imply the hidden dangers of an undiagnosed HCV infection, and generate awareness of the bloodborne pathogen. Virus morphological forms were interpreted to express the hidden dangers of HCV, yet still portray a visceral realism.
As the acute infection may be asymptomatic and no vaccine for the virus exists, the WHO recommends serological screening for at-risk populations. Each year 6-10 million people are newly infected worldwide, and only 1 in 20 people know they have hepatitis.