It's a great honor to be featured on the cover of WIRED magazine with the HUMAN IMMUNODEFICIENCY VIRUS Artwork.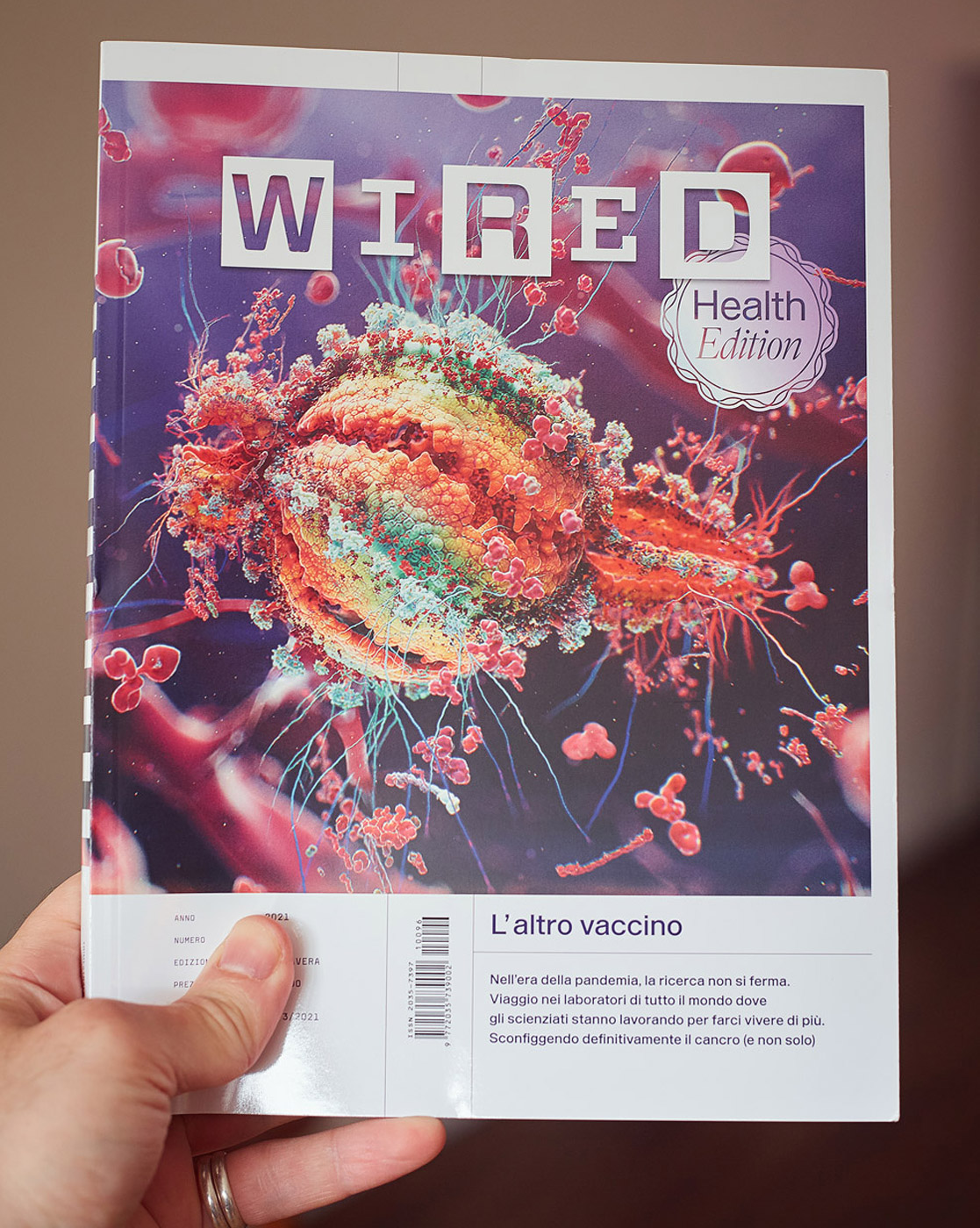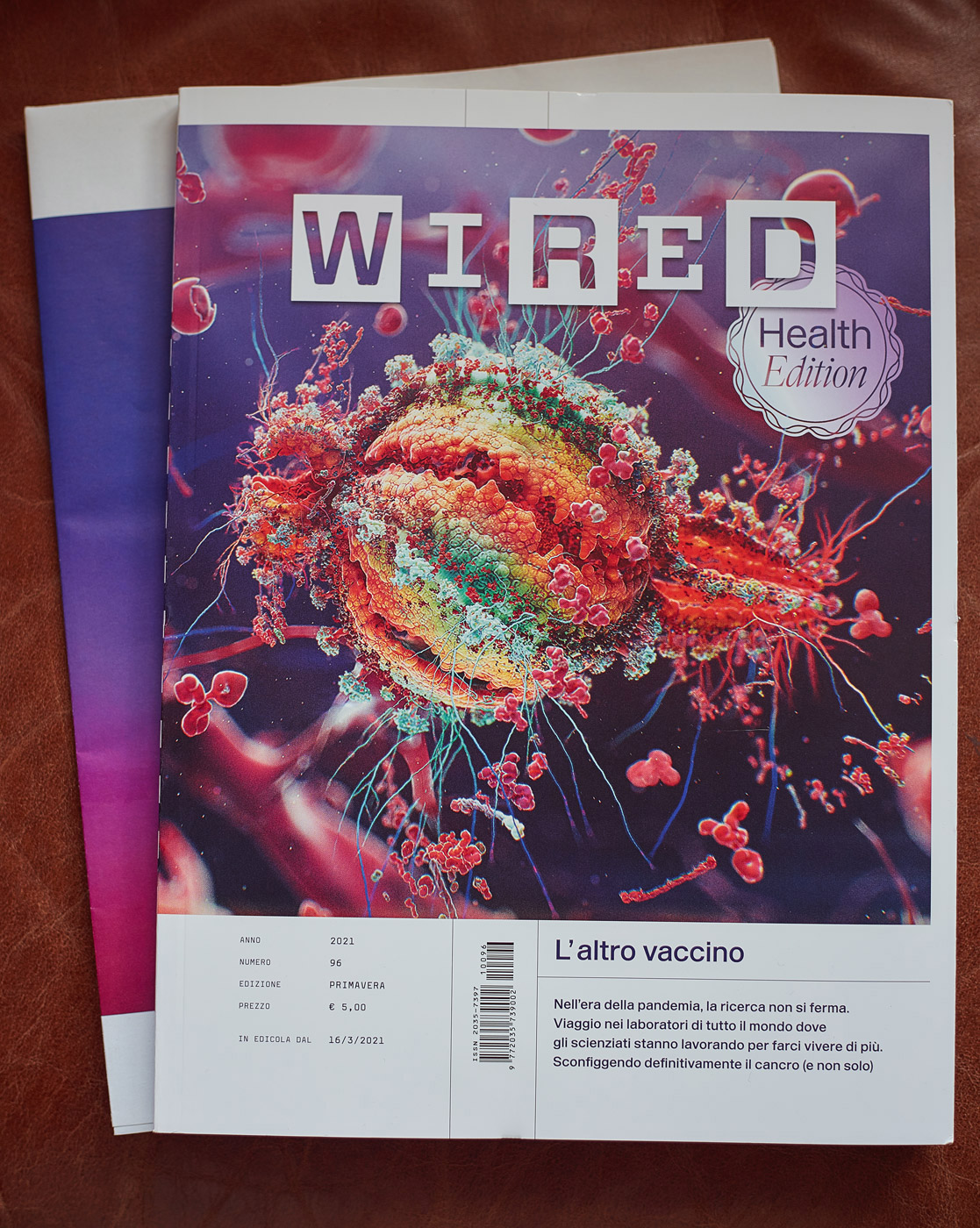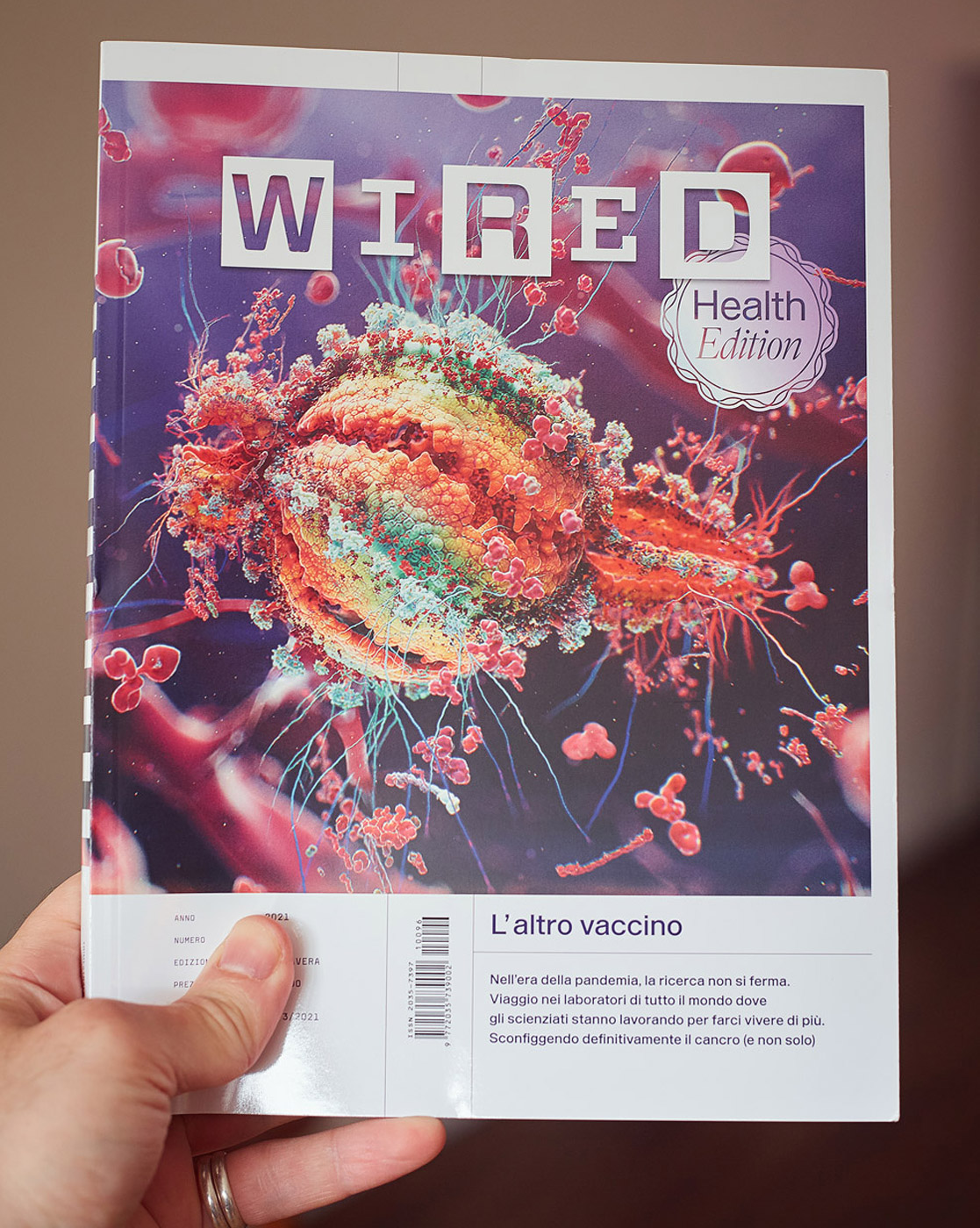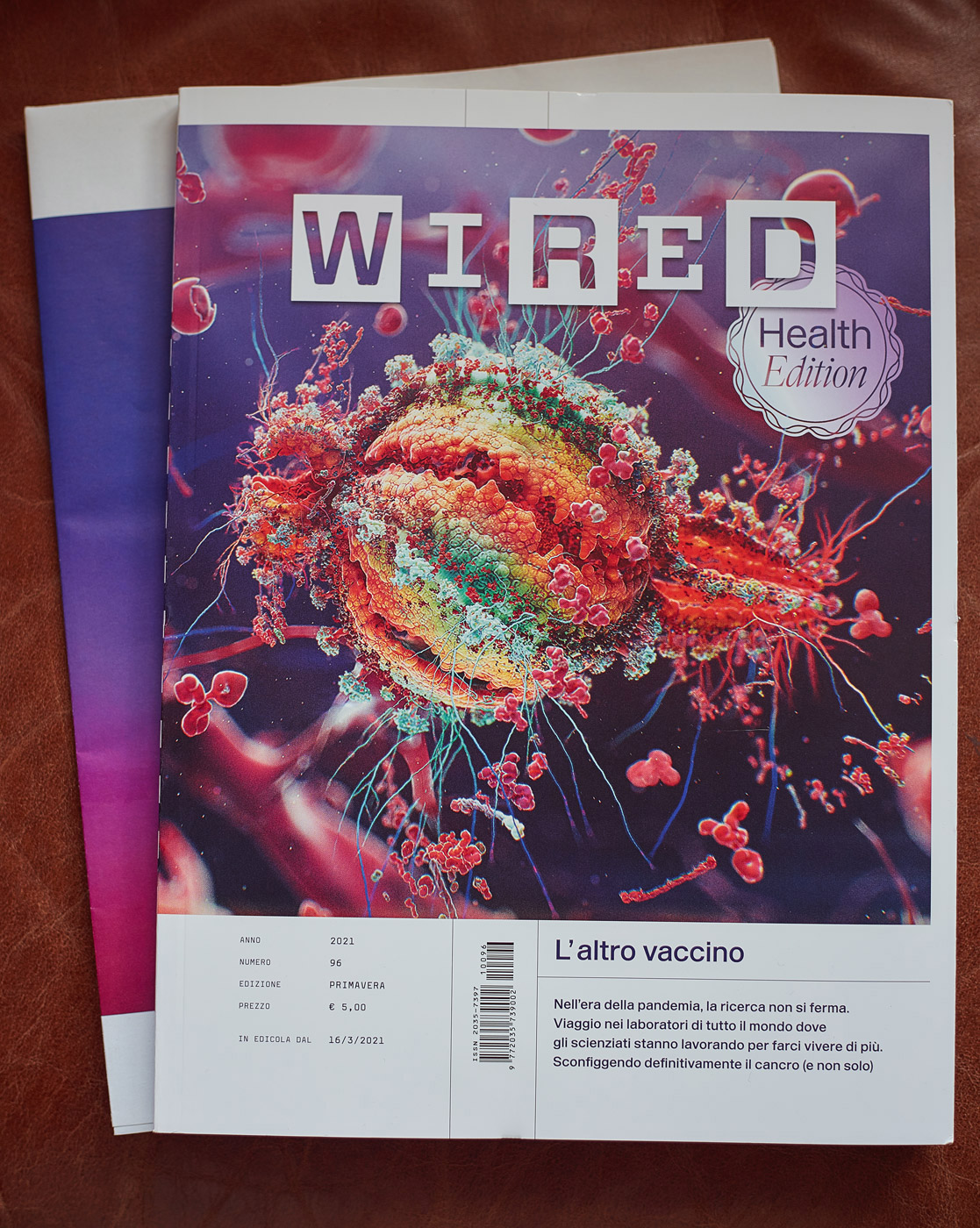 The spring 2021 issue of Wired Italia is a special quarterly bookazine – an unprecedented Health Edition entitled The Other Vaccine.
Because, even if in the last year the coronavirus and the pandemic have catalyzed media, economic and political attention, the research has not stopped. In laboratories around the world, pharmaceutical companies, doctors, scientists and researchers have moved forward and continued to make groundbreaking discoveries, develop drugs and treatments that could save or extend our lives, explore new horizons in medicine and biology.