BLOOD CLOTTING
3D Illustration of blood coagulation produced for the cover of the Fag & Forskning (Subjects & Research) medical journal —
published by the Danish Nurses Council professional organization.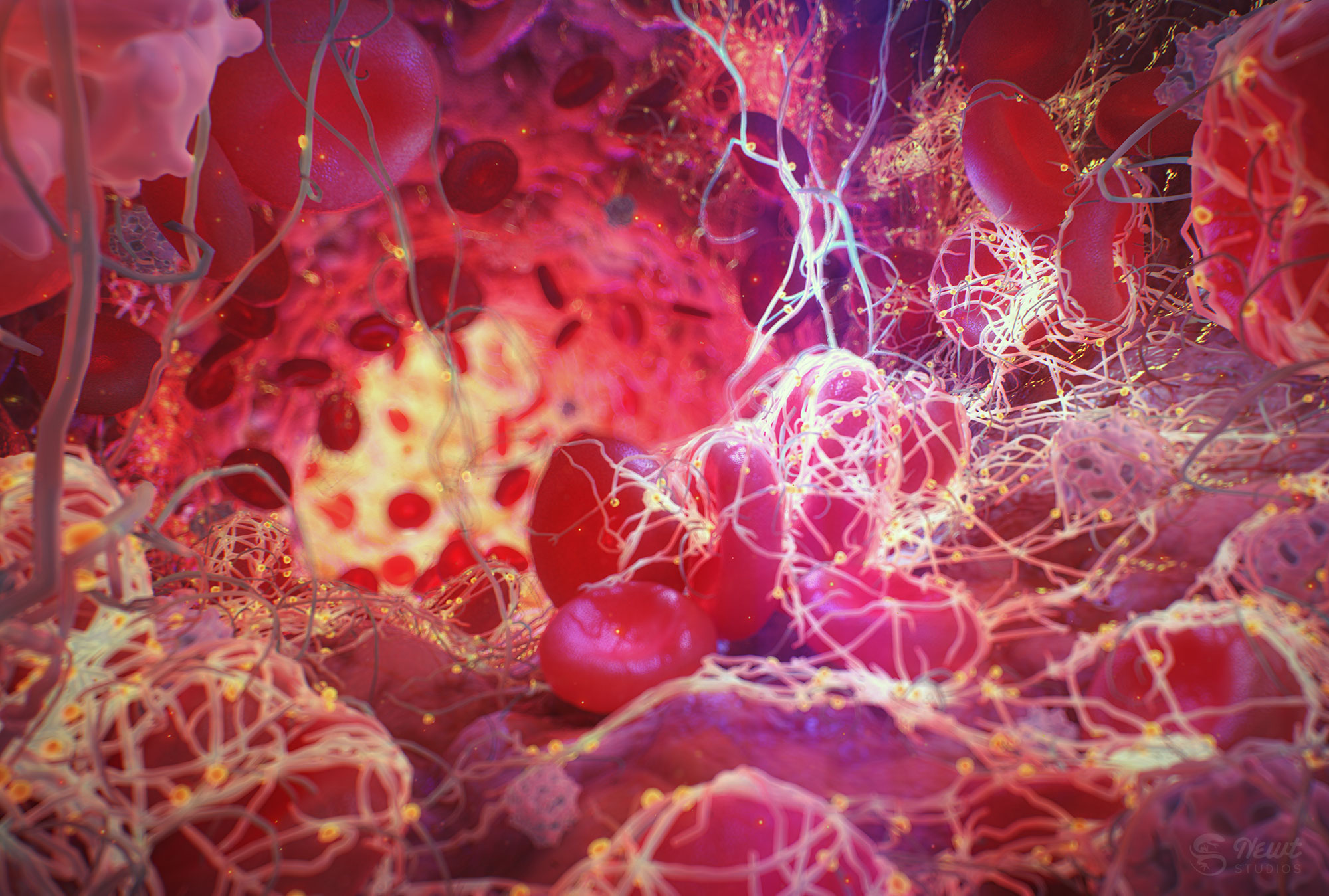 Coagulation is the process by which blood forms a clot.
Platelets and clotting factors activate at the site of an injury, inducing the formation long fibrin strands.
This fibrin mesh entraps red blood cells, creating a seal inside damaged blood vessels.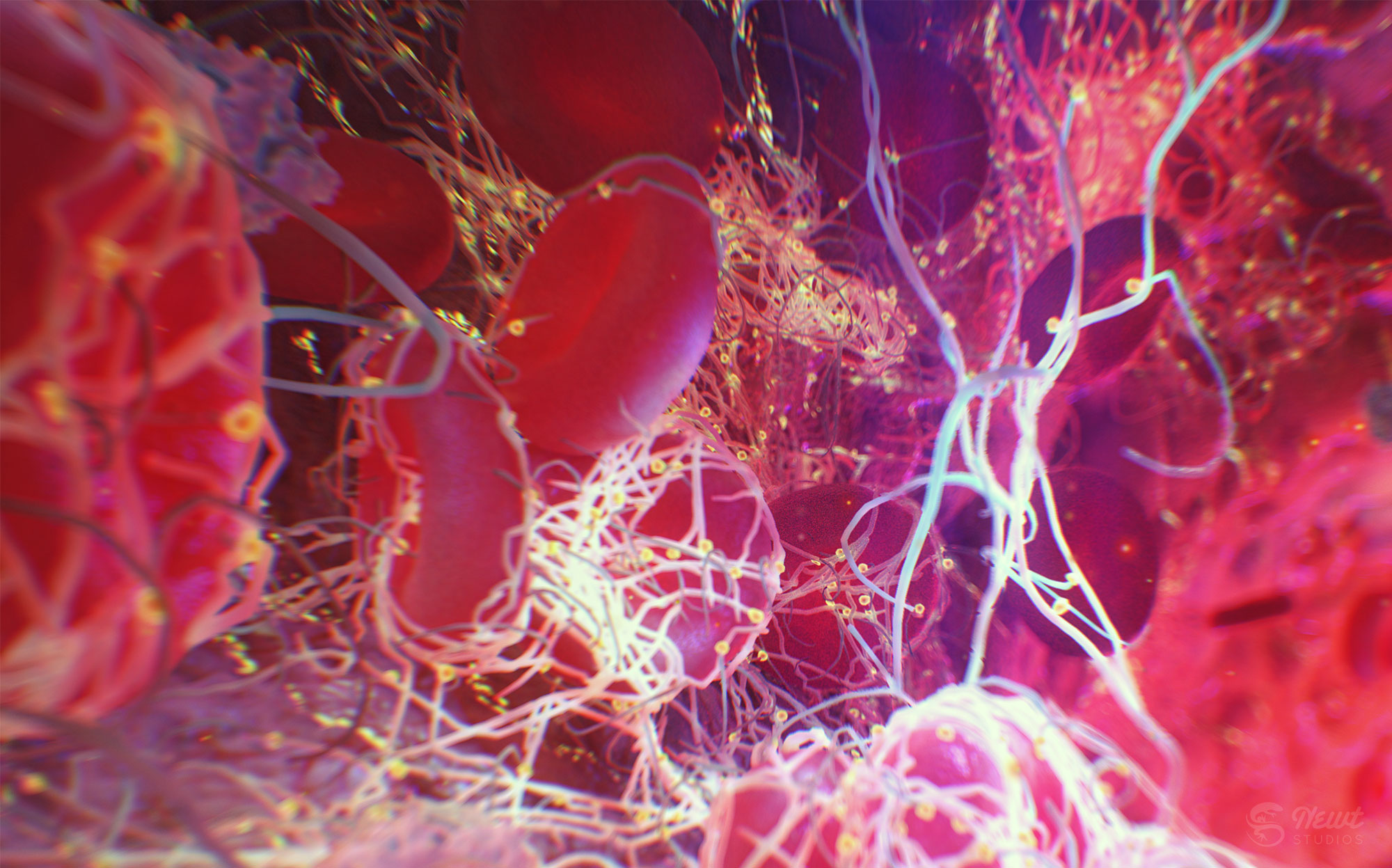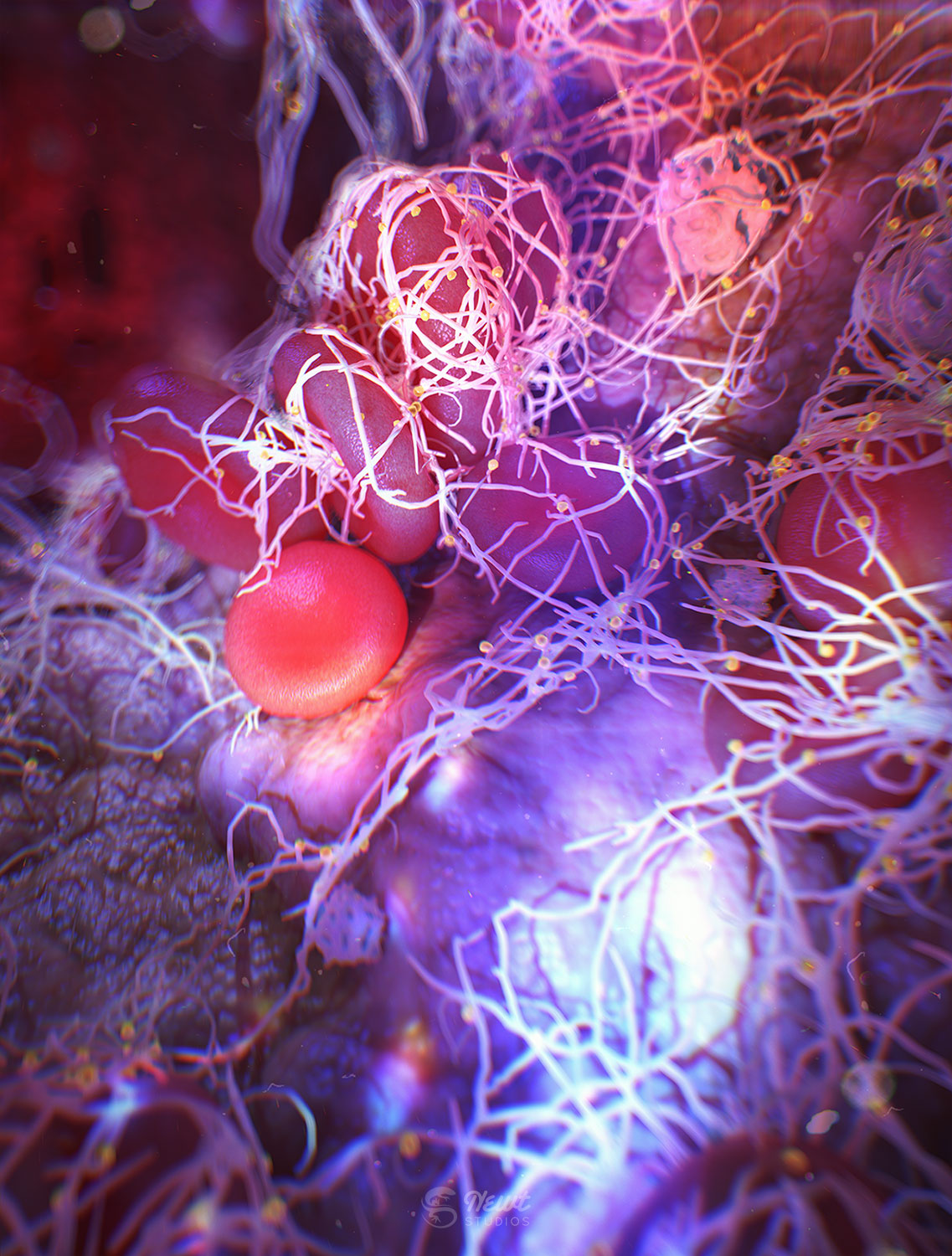 FAG & FORSKNING MAGAZINE COVER 2019