Human Immunodeficiency Virus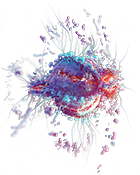 Winner of first place in the international visualization challenge HIV in Blood Plasma, sponsored by The CGSociety in 2013.
Participants were asked to use the software autoPACK as an accurate 3D starting point for visualizing the highly complex molecular world of HIV. All small elements – viral proteins and blood plasma proteins – were retained from the HIV Model generated with CellPACK, and detailed and textured in ZBrush. Only the lipid membrane was replaced with a re-imagined "body" for the virus.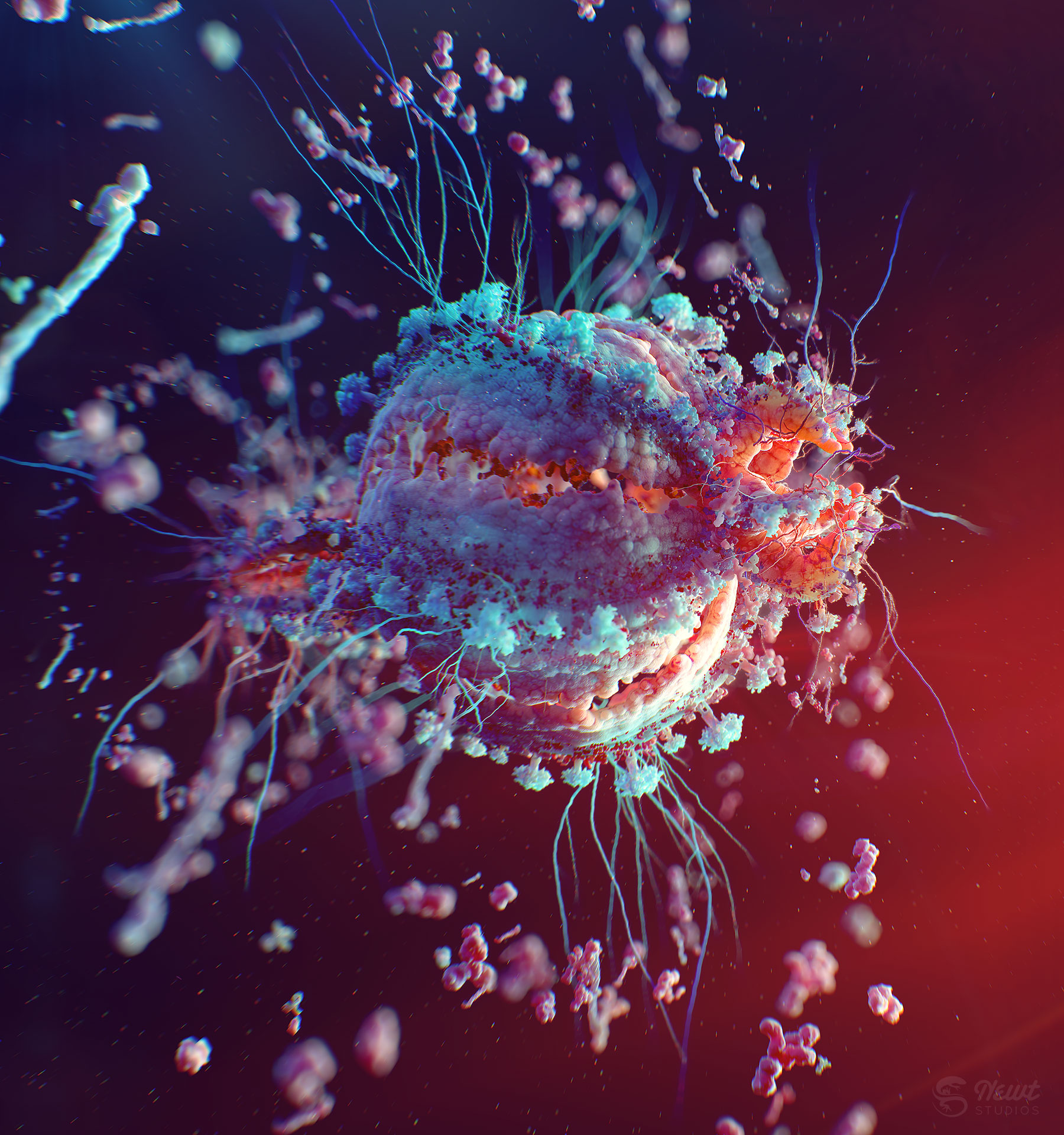 "I tried to find a composition solution for many days, playing with the provided HIV models. All attempts were not interesting and I switched to a different approach. I decided that it is necessary to try to express the nature of the virus not only in colour or render, but also in the form. I started drawing, began searching the spirit of HIV on paper. After I found the shape on the paper I modeled it in ZBrush.
I attempted to express the psychological depth of the virus in these images. Fear of the unknown is something we all experience. Working to turn something unseen into something close to reality is my way of interpreting that fear into the feeling of passion that physical beauty inspires."
—Alexey Kashpersky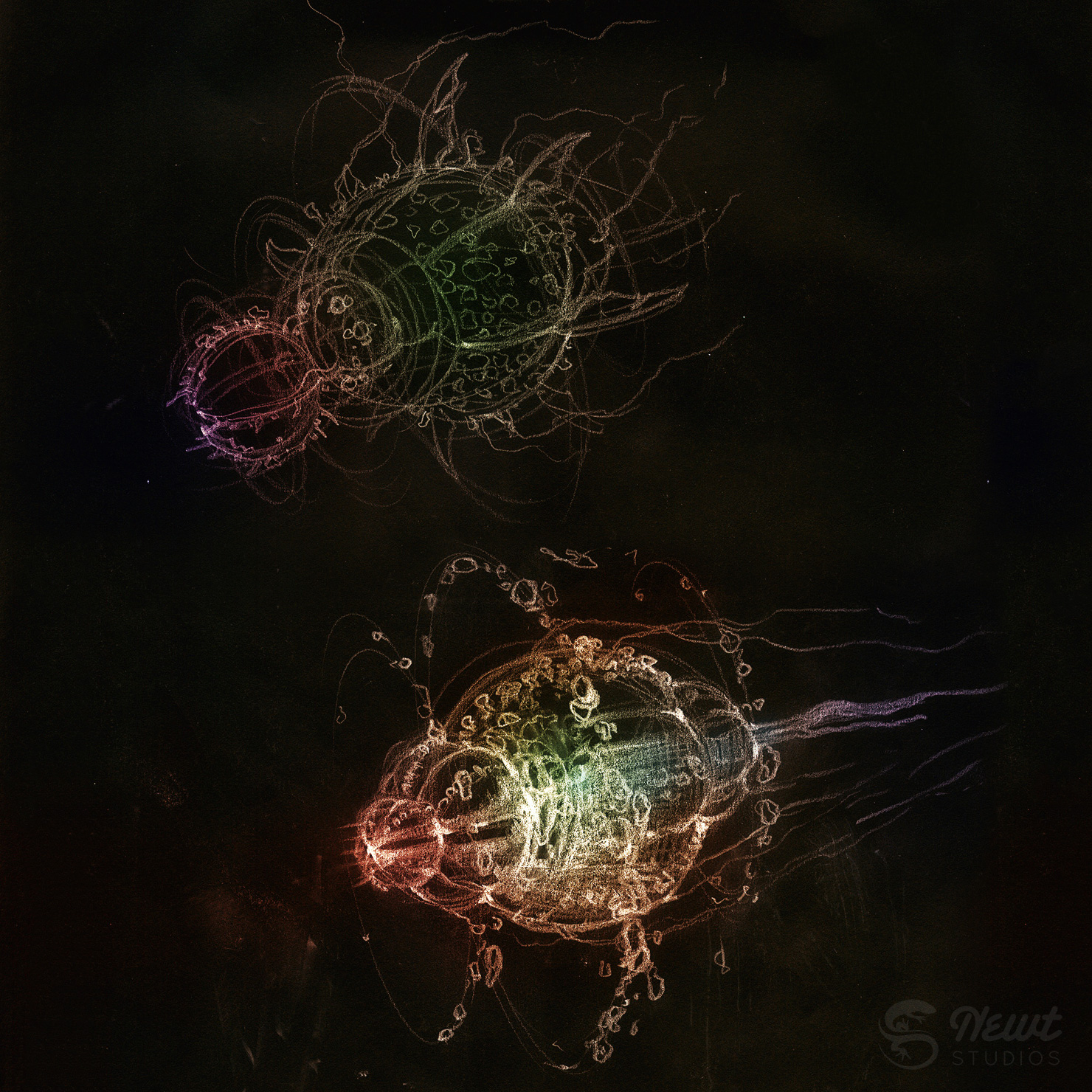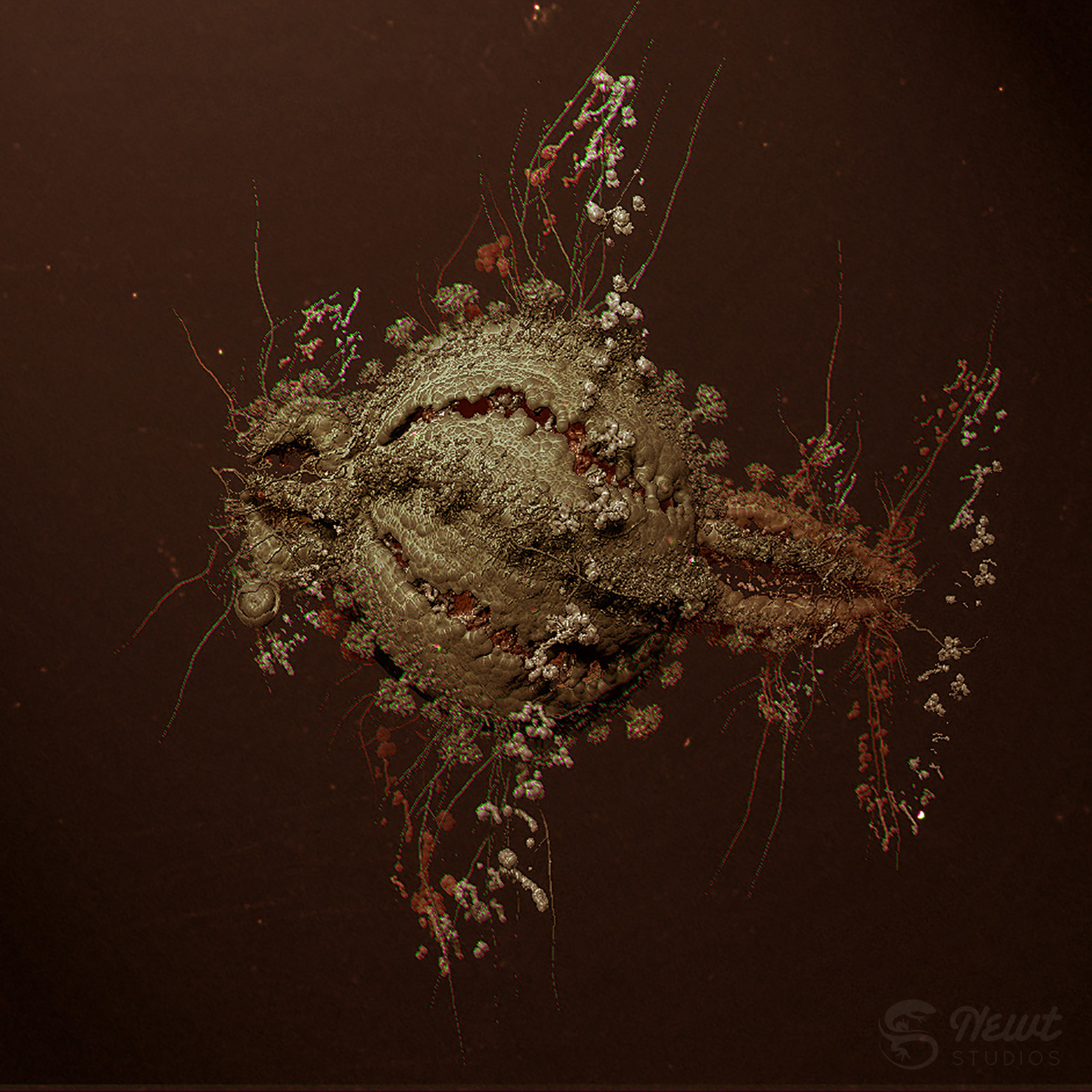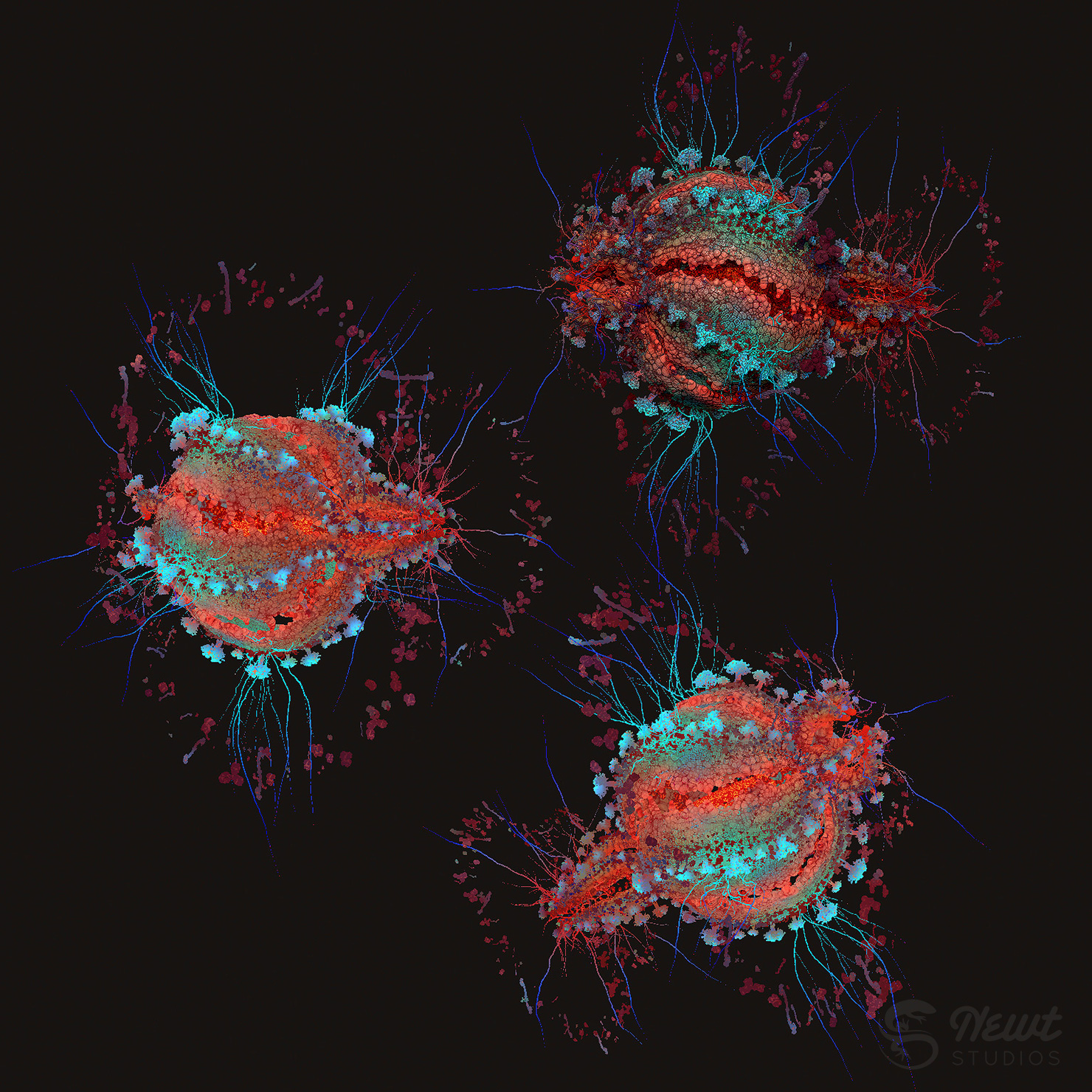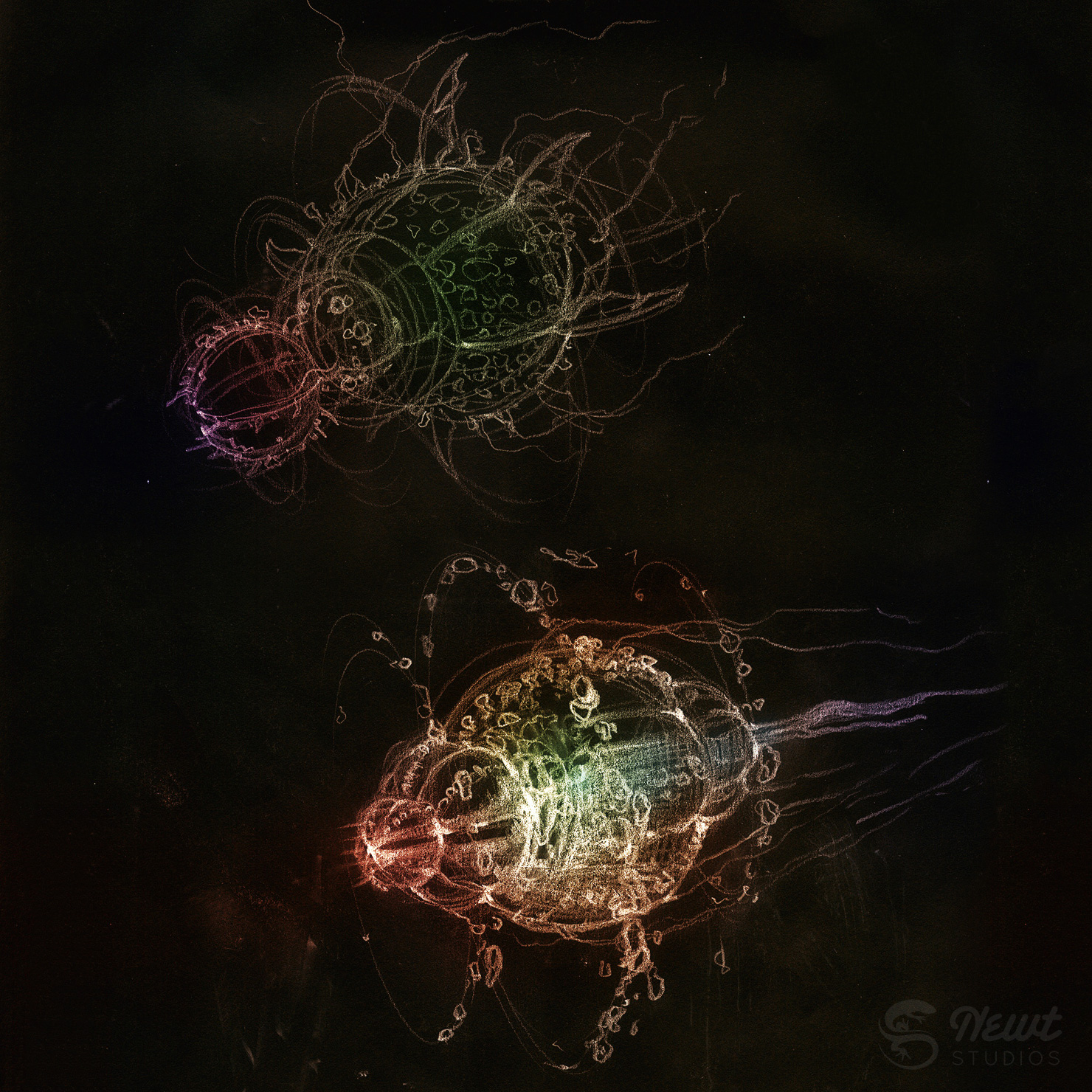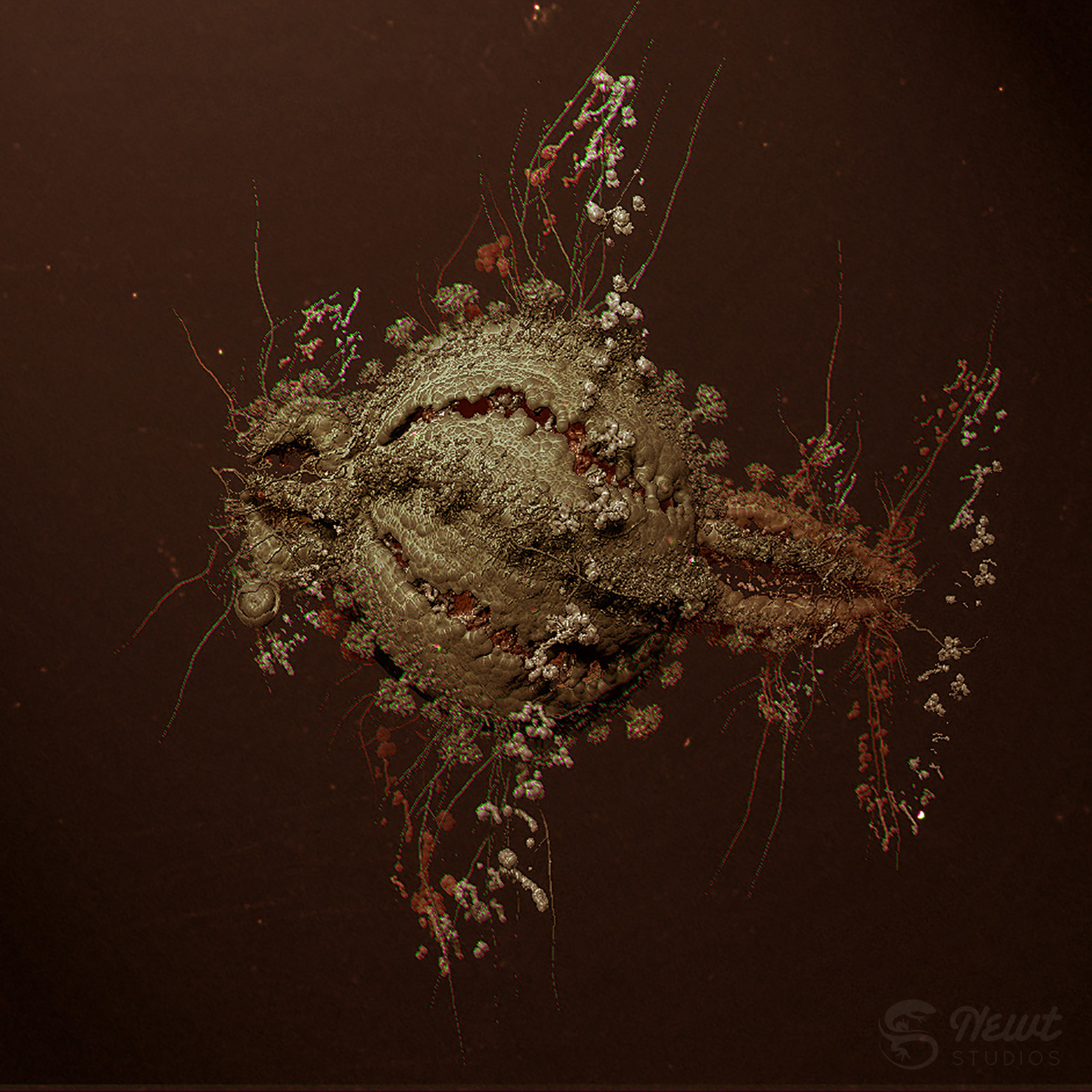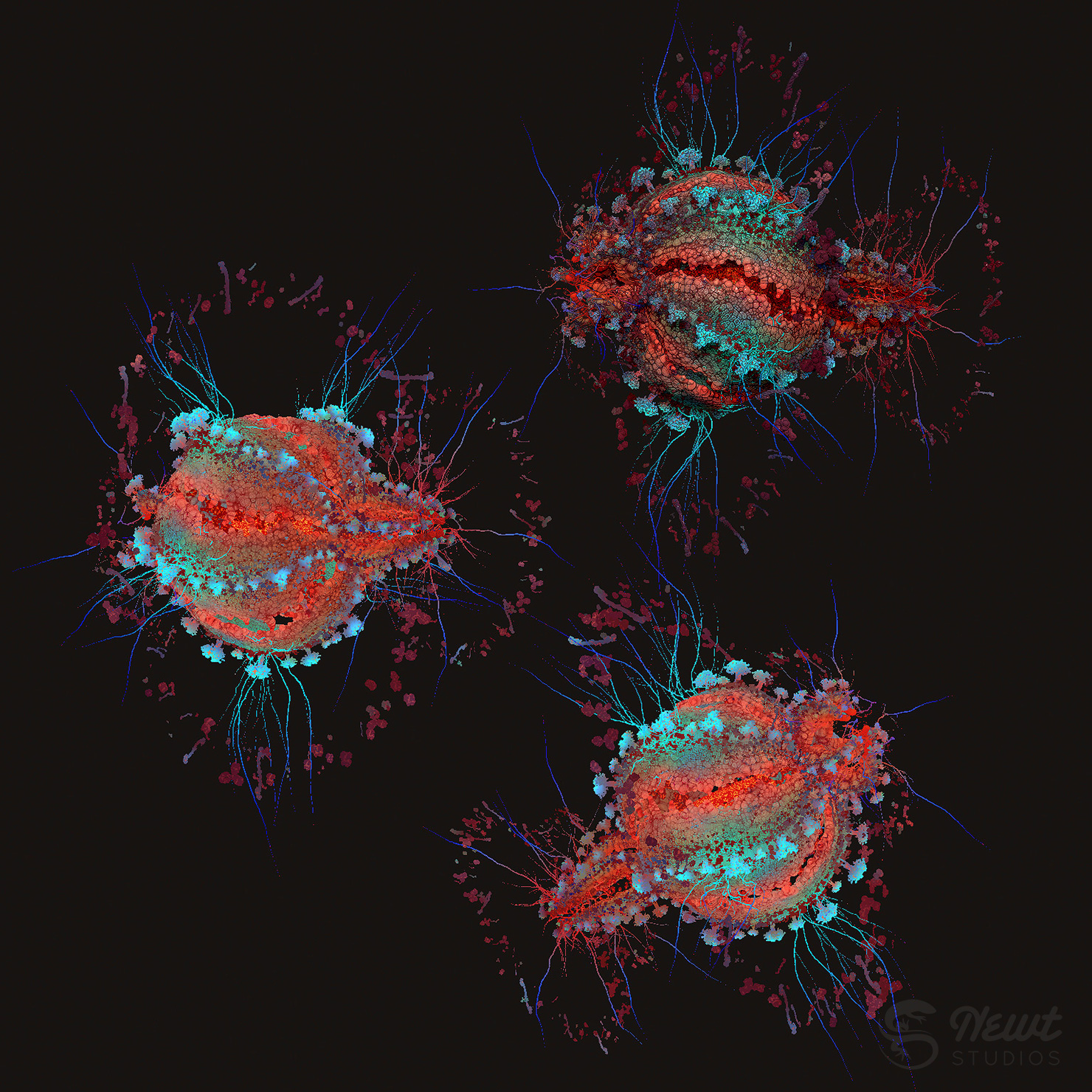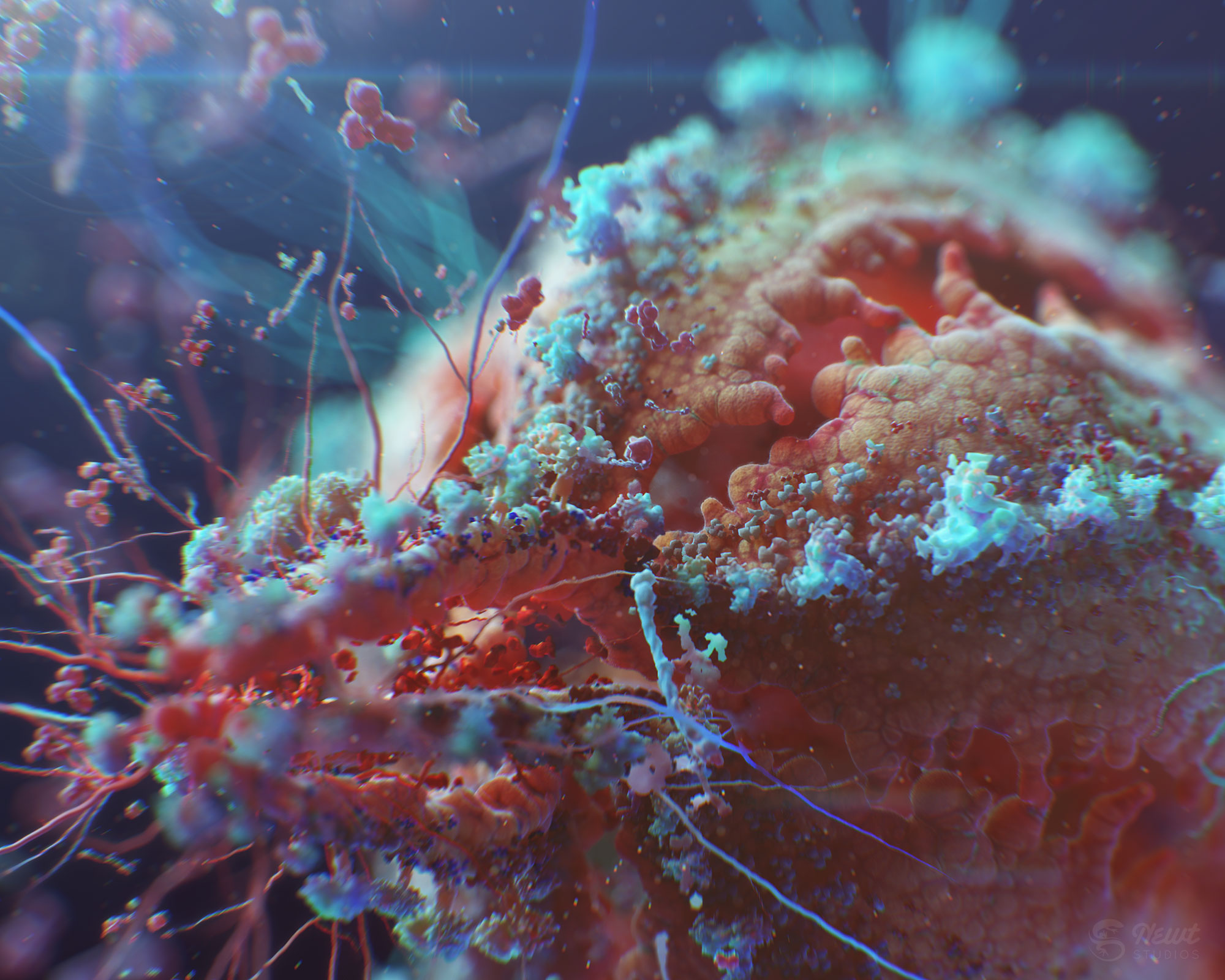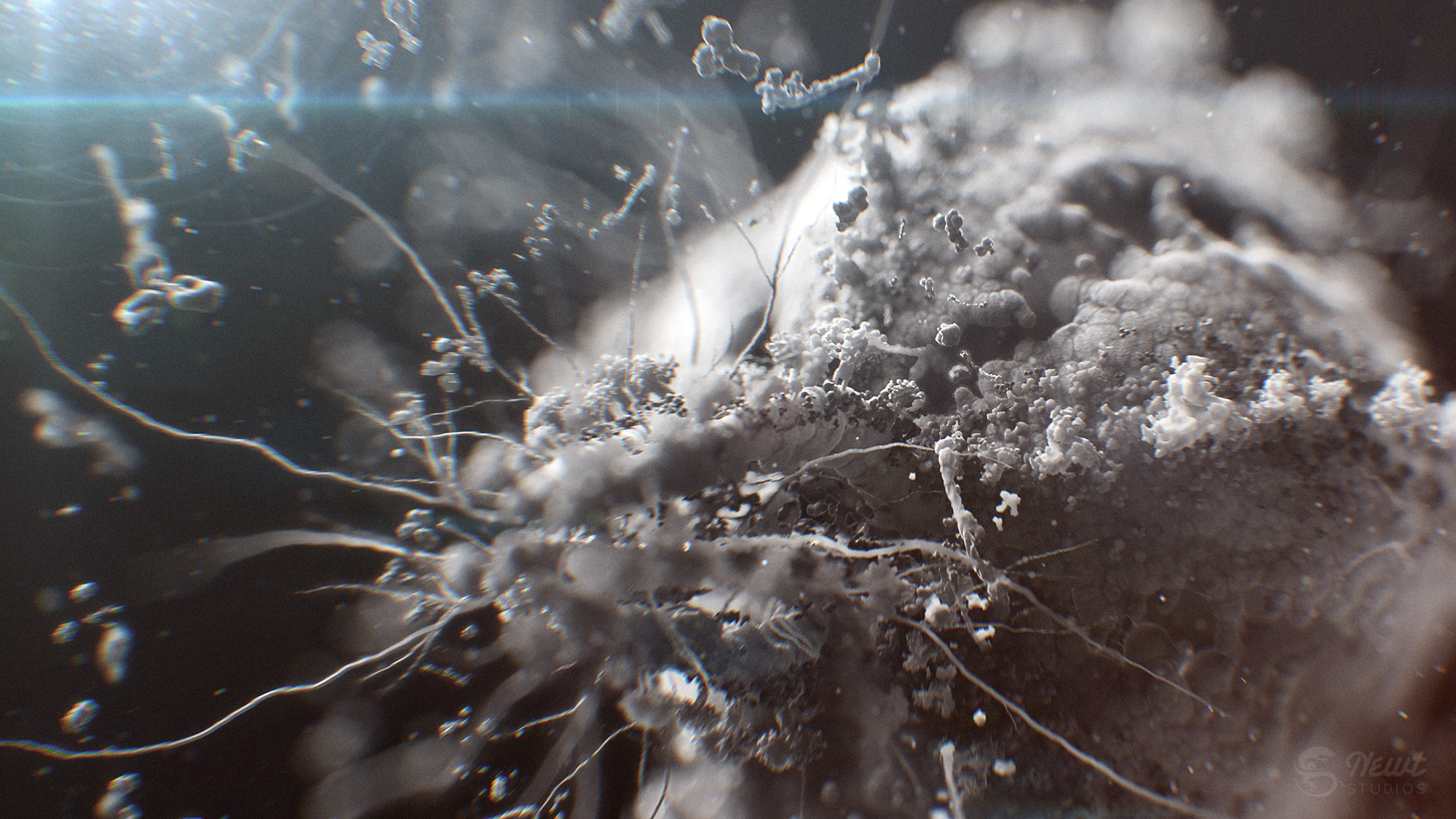 Visit the Association of Medical Illustrators' press release for more background on the HIV visualization challenge:
"Stunning and inspirational. I'm in awe. This is exactly the type of artistic engagement I was hoping the story of HIV could evoke. I'm thrilled to see artistic license used with such precise intent." – Graham Johnson, PhD, CMI  (Contest Host and autoPACK Developer)